Virtual conferences designed to take your next idea to the metaverse.
Take your virtual conference in to the metaverse!
With TokBird Expo, turn your event in to a 3D virtual experience that is immersive, easy to use, and way more engaging than your average webinar!
Trusted by the world's leading companies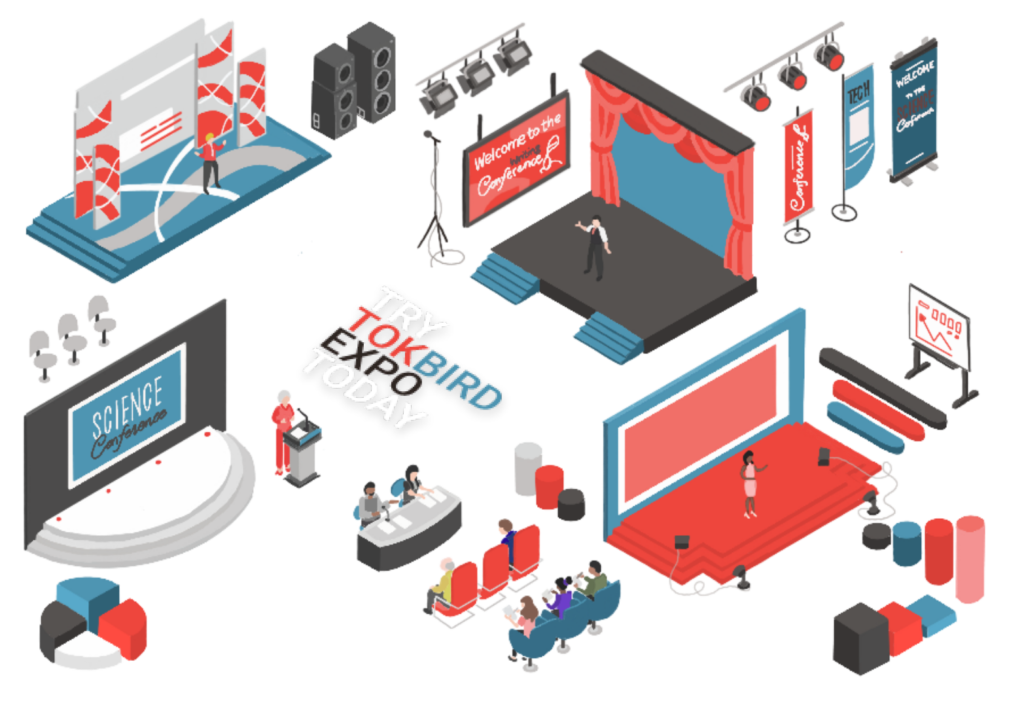 Imagine clicking a link to a webinar and entering a fully immersive experience instead of a Zoom call.
Create exhibitor booths, virtual events, trade fairs, and conferences in a 3D environment. Host speakers, manage sponsors, integrate with social networking, and embed live and on-demand events right in to your Expo.
Give your audience a full experience instead of simply a video to watch. Interact in ways that you never thought possible before. Contact us today to build the perfect virtual Expo on the TokBird platform.

Create something unique & immersive.
Drop your email below and we will contact you about bringing your project to reality.
A custom experience that will keep your audience engaged and captivated.
No more boring webinars and meetings that make visitors want to switch over to their open Facebook tab..
With TokBird Expo, you can create experiences that truly engage your audience. At one of our virtual expos, users will interact with your content in ways that they hadn't though of before.
Wasting time on Facebook won't even be a thought.
TokBird is staffed with some of the most talented graphic designers in the businesses. If you are interested in a fully custom experience, we've got you covered.
Every single granular detail is customizable in a TokBird Expo so the sky is the limit.
If you are looking for a more budget-friendly option, we have some beautifully designed, pre-built templates that you can use to build the perfect Expo. Contact us today to find the best solution for your next virtual event!
Got a big idea that you would love to see in a 3D immersive experience? Fill out our quick form below to request a free trial of TokBird Expo.